Each week, Dr. Ford teaches piano lessons at Alpine Christian School students in 1st-12th grades so they can learn how to read music and then how to play the piano.  Each semester, Dr. Ford holds a piano recital at Sul Ross State University where students can exhibit what they have learned and the progress they have made.  Lessons take place after school and payment is made directly to Dr. Ford for each 30 minute session.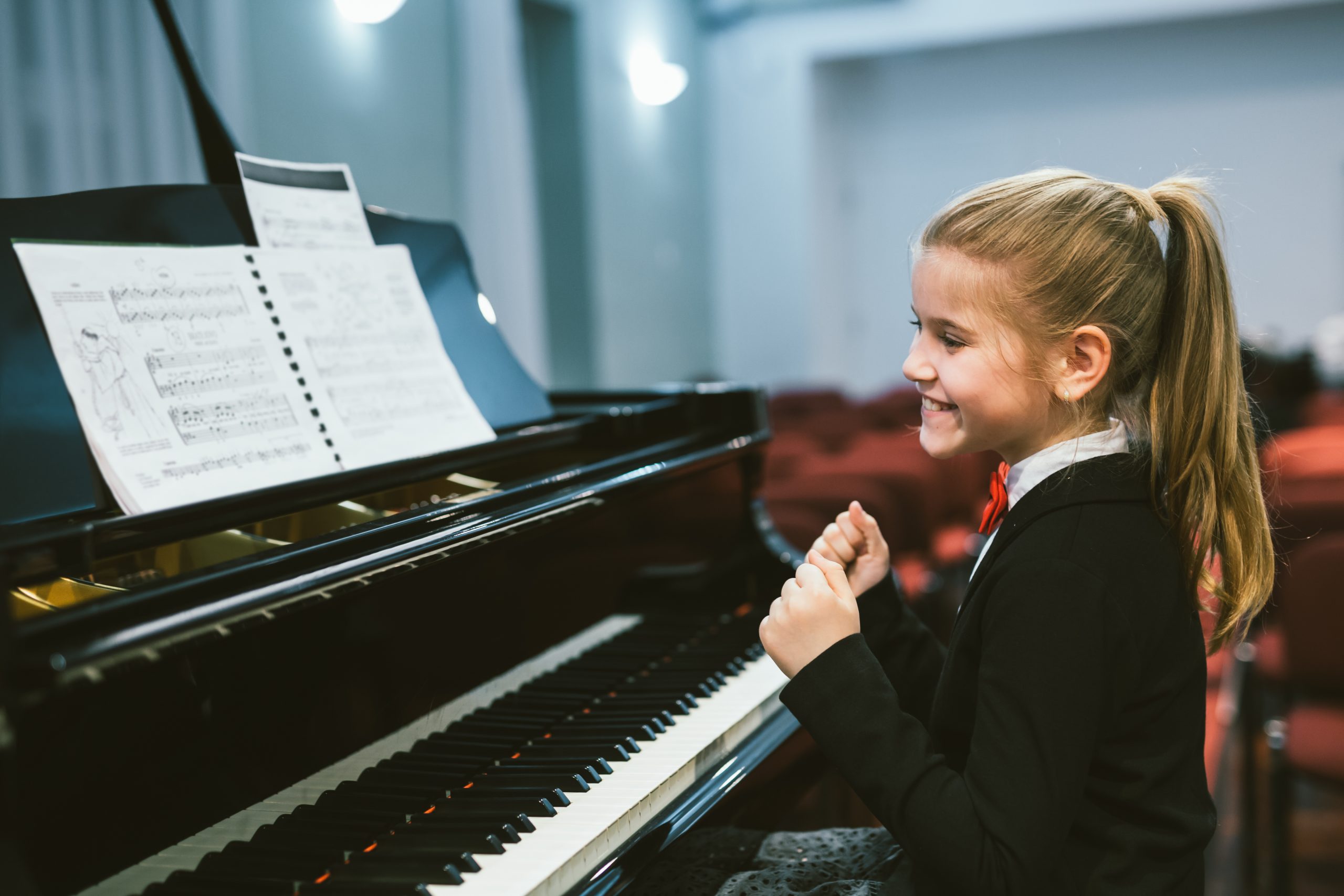 ACS students 5th-12th grades have the opportunity to participate in Horsemanship with Mrs. Hamby.  Mrs. Hamby works with them throughout the fall, training them for the Big Bend Livestock Show and a spring show.  Students learn how to groom and lead horses, showmanship, and halter techniques.  Alpine Christian School has had a very successful record of winning Grand Champions, Reserve Champions and 2nd & 3rd places in several categories.  For those who are interested in Showmanship, contact our office at 432-837-5757.
Students begin to memorize the ABCs of the Gospel beginning in our Bridge-K program.  Once they master A-Z and can recite them in front of their teacher they are awarded a certificate of achievement and a new Bible.
One of our loving partners, Alpine Memorial Funeral Home, sponsors our ministry broadcast on KVLF and KALP every weekday morning and afternoon.  We have posted our "Train Whistle Moments", "Best News Ever" series, and more recent "Ancient Moments" series recordings on our Facebook page where our fans can follow and share the Scripture messages and inspirational quotes recorded by our students.
One of our newest projects is our school garden. Students have been working hard to plant pecan trees this year and plan to start planting crops in the next couple of months. The garden will include a farm to table concept where crops will be used to serve the community and earn income for student programs. ACS received the Ardmore Institute of Health grant in 2022 that allowed for the purchase of a tractor to maintain the garden and the 23 acre campus. If you would like to help our garden grow, visit our Special Projects page to see how you can support our future.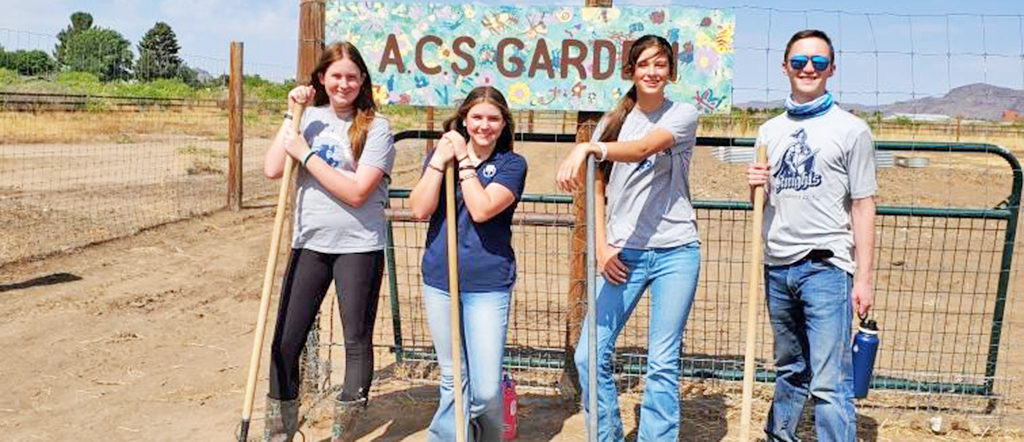 Throughout the year, Alpine Christian School helps our surrounding communities with outreach projects.  We deliver cookies to our first responders and law enforcement on Valentine's Day, visit local animal shelters on National Puppy Day to love on both cats and dogs, deliver care packages to the homeless in nearby cities, prepare and serve dinner at the local Thanksgiving Community Dinner, prepare Thanksgiving baskets for the Family Crisis Center, and tour Alpine to sing Christmas carols to families who have lost a loved one during the year.  We have delivered supplies to Houston and Sonora after flooding and partnered with many local churches in their outreach and mission efforts.  Mark 16:15 says "go into all the world and preach the gospel to all creation" so ACS encourages discipleship in our students through every outreach project and every community event.  We focus on glorifying God in everything that we do.