ACS Board of Directors
Alpine Christian School believes in a top down approach to our classical education model where our mission and vision is established and held to high regard beginning at the Board of Directors' level.  This approach means that our mission begins at the Board level and trickles down to teachers, parents, and then to students to make an impact in our families, our community, and our world by engaging minds, experiencing truth, and building leaders at ACS.  ACS is blessed to have our Administrative Team of Directors consisting of Debbie Skelton, Rudi Wallace, and Tonya Hamby who manage the campus, administration, and operating roles of Alpine Christian School.
Our ACS Board of Directors is committed to creating an environment for students, staff and parents where God's word, our faith in Jesus Christ, and our passion for learning is cultivated together through daily ministry.  We appreciate each of our Board of Directors for leading Alpine Christian School's and look forward to the future of ACS!
Board Chair: Debbie Skelton
Director & Secretary: Mandy Portillo
Director & Treasurer: Rudi Wallace
Directors: Alicia Bryan, Marian Freeland, Carl Covington, Beverly Meade, Tonya Hamby
Debbie Skelton has been a strong supporter of Alpine Christian School and served on the board since 2018.  Debbie was an integral part of ACS's Homeward Bound campaign that allowed us to raise $180,000 in two weeks in order to obtain our new school building on Loop Drive. Her hard work and perseverance carried the fundraising team through to success with school doors opening in August 2018.
Those who know Debbie know her for her honesty, talent of organizing, decorating skills, and passion and faith in the Lord.  She has been seen sanding trim boards, painting porches, cleaning offices, organizing desks and closets, or doing whatever is needed to get a job done.  Alpine Christian School is truly blessed by her presence and her love for the students and teachers.
Debbie's granddaughter, Ryelynn, graduated from ACS in 2022.  Debbie recognized the importance of Ryelynn having a Christian education that teaches students about Christ, values, virtues, and building leaders that will make an impact on our world. 
Mrs. Hamby has been teaching at Alpine Christian School for 8 years and leads our 8th-12th grade students. She also taught our Bridge-K program in prior years at ACS at our original location. She has a Bachelor's degree in Education, a certification in Gifted and Talented Education, and a Master's degree in Counseling. She and her husband have two daughters who have both attended ACS. Mrs. Hamby has loved watching what Alpine Christian School provides for the Alpine community and surrounding areas and feels blessed to be part of it.
Mrs. Hamby also leads our Horsemanship Program and trains students to become better riders. God, faith, and family are her priorities. ACS is truly blessed and honored to have Mrs. Hamby and share in the miracles God has bestowed upon our school over the last 17 years. 
Marian Freeland has served on Alpine Christian School's board since 2018 and was a vital part of helping ACS with their new campus on Loop Road. She also served on the board previously in 2006.  Marian currently acts as the board's Secretary and has offered amazing insight in the hiring of our new Executive Director, the future of our school, and the focus of the classical model.
Marian also serves on the board of Patrick Henry College in Purcellville, VA where three of her children graduated and one audited classes while working in northern Virginia.  She believes in and is committed to classical Christian education since she has seen the impact it has made on her children's lives and their character development.
Marian believes it is important to equip our students for life after ACS so they are prepared to make an impact on their local communities as well as their nation. She loves that ACS prepares students for college, but also to be future leaders, parents, professionals, entrepreneurs, and teachers.  ACS is blessed to have her expertise, faithful spirit, and enthusiasm to lead our school into the future.
Alicia Bryan is the founder of Alpine Christian School and continues to serve our school by participating on the board and Advisory Council.  Alicia has a long list of accomplishments, including her Divine Health Center in San Antonio where she has discovered a way to connect the mind, body, and spirit.  Alicia seeks restoration through the power of Christ and is a strong believer in the power of prayer.
Alicia Bryan helped fulfill the dream of Virginia Haynes in 2004 to have a Christian school in west Texas when she established Alpine Christian School.  The school grew from six students meeting in a church to over 75 students meeting on their own campus.  The Haynes and Bryan families invested their funds, time, and energy to build a foundation for Alpine Christian School using the best models available in the private school arena.
ACS is blessed to have Alicia committed to our school and to lead us into a strong future of educating students and guiding them with classical education.
Carl Covington has served on the Alpine Christian School board since early 2019 and acts as our pastoral representative at meetings and events.  He has been the Pastor at Faith Alive Cowboy Church for several years with a passion for truth and believer in the power of prayer.  He testifies that he is unashamedly a minister of the Gospel of Jesus Christ and believes that Gospel is the power of God unto salvation for ALL who believe.
Carl graduated from Marfa High School and has lived in West Texas most of his life. He is married to Andy Covington, former teacher at ACS, and they have four beautiful daughters and several grandchildren who have attended Alpine Christian School.
In addition to serving as a Pastor for a church, Carl has also owned his own business for over 20 years.  He knows dedication and hard work, which is shown through his parenting and marriage as well. Carl provides wisdom and spiritual guidance to the ACS Board, in addition to a clear vision of how our school can operate and function as an education ministry that glorifies God.
Beverly Meade is one of our newest members of the Alpine Christian School Board of Directors and offers a tremendous amount of experience on boards.  She currently serves as Vice President of the Alpine Family Crisis Center board and has previously served on the Wesley Foundation board and Alpine Community Center board.  Beverly serves on the vestry at Holy Cross Anglican Church, has been an active member in her church since 2014, and a resident of Alpine since 1999.
Beverly's desire to serve on the ACS board was an easy decision after touring the school last year and witnessing the level of learning and training the students were experiencing in the classroom.  She wanted to be part of our organization and was honored when asked to join the board.
Alpine Christian School is blessed to have Beverly on the board with her insight, wisdom, and experience.  She maintains focus and commitment to our classical model of education. We are blessed to have her leading us into the future of Alpine Christian School.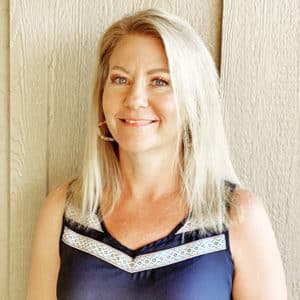 Mandy Portillo joined the Alpine Christian School board in the spring of 2020 and has offered a tremendous amount of insight through the hiring of our new Executive Director, policy and protocol updates, and the future of our classical Christian school.
Mandy attended Alpine High School and has lived in beautiful west Texas for the past 15 years. She is a member of Grace Christian Fellowship where she and her husband, Jonathan, participate in marriage counseling seminars and prayer groups.  She owns and manages a local business, as well as helping her husband manage his local plumbing business.  Mandy has been an active volunteer at ACS for many years, helping with events, PTF, running club, and Amazing Grace Race.
Mandy testifies to love Alpine Christian School and its mission to build leaders for a broken world. She has been an ACS parent for a total of 10 years, with her older daughter attending for 3 years, and now her son attending for the past 7 years. Alpine Christian School board is the first board that she has served on.  She believes the Lord impressed on her to serve the school, because of her love for the school and the children.  Mandy is committed to relying on the Holy Spirit to lead her in the decisions she makes concerning the school, as she stands on His Word, and remain faithful in prayer.
Rudi Wallace serves as the Alpine Christian School Board Treasurer and Comptroller.  His experience with non-profit organizations, financial institutions, and the education makes him the perfect addition to our Board in 2022.  Rudi goes above and beyond.  He has dedicated his time to pulling weeds on campus, organizing our future gardening projects, and applying for grants.